About Brix And Ale
Part wine bar, part local pub—Brix And Ale stems from our belief that classic comfort cuisine is best complemented by a craft wine, beer, or cocktail. We take our craft seriously, and our staff is eager to introduce you to your next favorite spirit and expertly match it with delicious small plates on our Paired menu.
Diners can expect generous hospitality and a welcoming experience with family or friends at Brix And Ale. Our Executive Chef Patrick Taylor brings a fresh spin on classic American Comfort foods.
Chef Patrick Taylor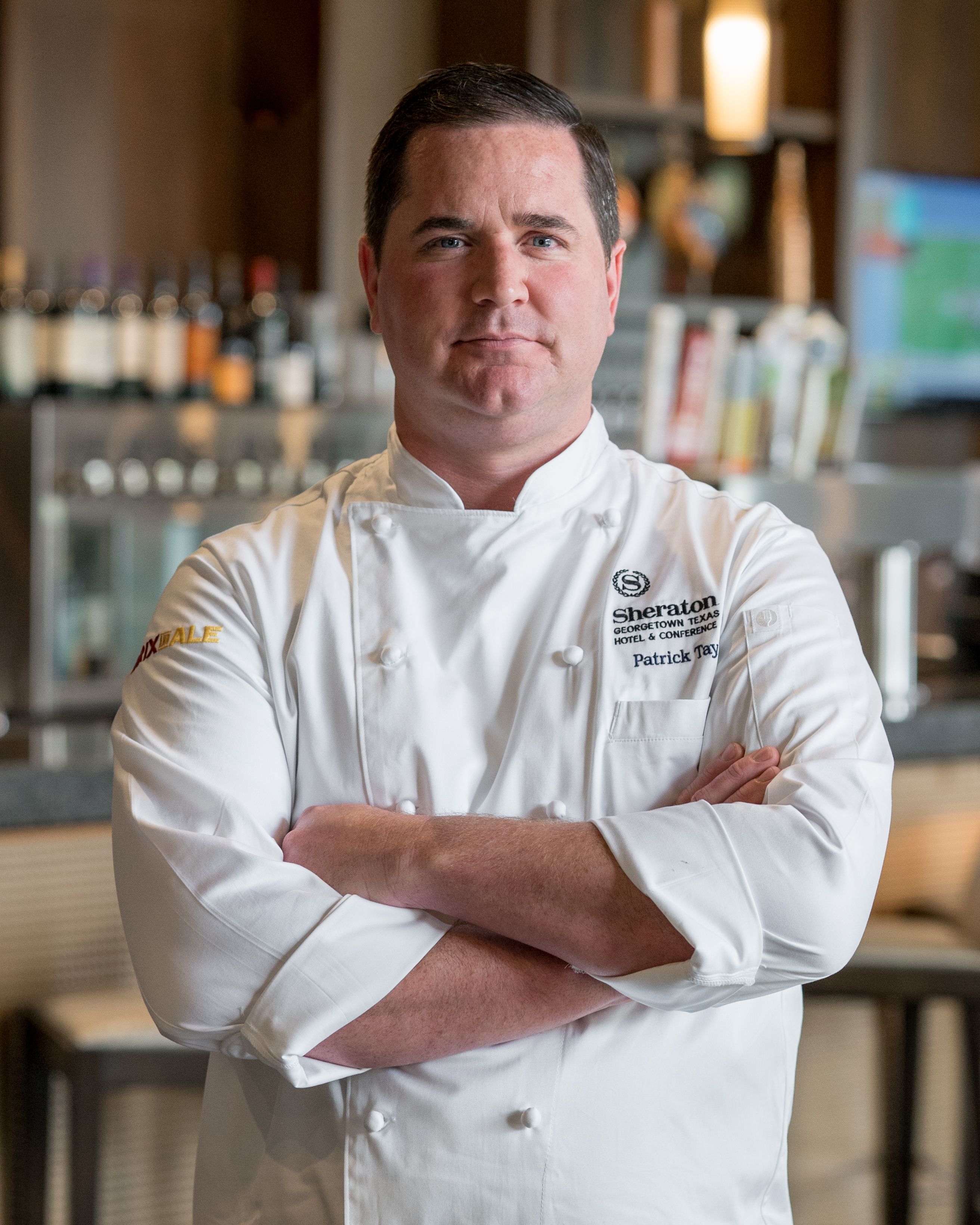 Chef Taylor puts his signature spin on the breakfast, lunch and dinner menus at Brix And Ale, which feature a modern interpretation of classic American fare paired with a robust selection of wine and beer.
Bringing 15 years of culinary and hotel experience to Brix And Ale, Chef Taylor was most recently the Executive Chef at The Westin Austin at the Domain's Urban – An American Grill where he focused on locally sourced ingredients and sustainable practices, working directly with local farms. Before that, he was the Executive Chef at the Milwaukee Marriott Downtown's Millioke, which was awarded Marriott's prestigious "Hotel Opening of the Year" under his leadership. Prior to Millioke, Chef Taylor held various positions including a stint as sous chef at The Westin Austin at the Domain, executive chef at The Westin Houston Memorial City, regional executive chef at Cru A Food and Wine Bar overseeing three restaurants, and banquet chef at the Adolphus in Dallas, Texas. Chef Taylor hails from Texas and attended Le Cordon Blue in Minnesota.
"I am so excited to work with the culinary team at Brix And Ale and look forward to creating seasonal dishes that complement the vast selection of wines and beers we have available," says Chef Taylor. "My goal is to focus on quality cuisine using only fresh ingredients while continuing to cultivate relationships with the local farmers of Central Texas."
Location, Directions, and Parking
Brix And Ale is conveniently located on the lower level 1 of Sheraton Austin Georgetown Hotel & Conference Center.
The address for Brix And Ale is 1101 Woodlawn Avenue, Georgetown, Texas. When driving north from Austin, take exit 262 on I-35. Stay in the left lane on the feeder road and make the left U turn over 1-35. Once headed south on the feeder road, make your first right onto Rivery Boulevard. In 0.3 miles, make a right at the first light, Wolf Ranch Parkway. The hotel and restaurant will be located directly ahead on Woodlawn Avenue.
Covered, complimentary self-parking is available for Brix And Ale guests in the hotel parking garage.
Breakfast

6:30 AM - 11:00 AM, Daily

Lunch

11:00 AM - 3:00 PM, Monday - Saturday

Bar Menu

3:00 PM - 5:00 PM, Daily

Dinner

5:00 PM - 10:00 PM, Daily

Sunday Brunch

10:00 AM - 2:00 PM